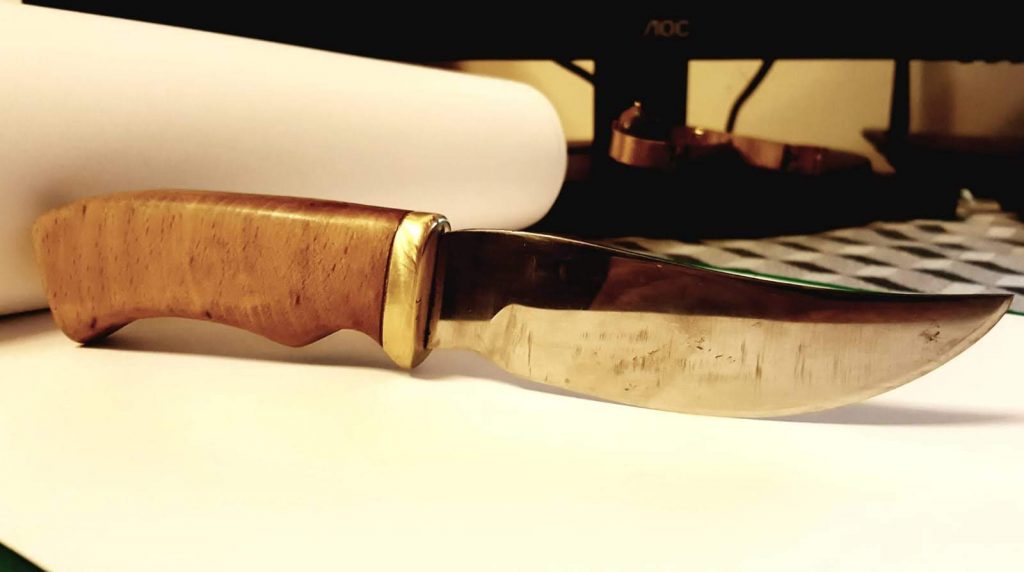 My first ever knife. I had to test to see if I can do this before jumping in head first.
The design was copied off a collection of design I downloaded from somewhere I forgot, and modified to be simpler since I didn't have many tools at the time.
The steel is a piece of 200mm x 40mm x 2mm pre-hardened HSS bought off aliexpress. The guard was cut from a long hexagonal bar ground into shape. the handle was a piece of hardwood sliced and have and carved to fit the tang.
Sharpening this was a massive pain in the behind.
It turned out ok for a first knife but it does have a lot of flaws: handle was not carved evenly, the scales split line is visible, the wood was not dry and after 1 year it has shrunk and separated from the guard.
Finished on the 21st of May, 2019.